Our premium 100% bamboo toilet paper is luxuriously soft and ultra strong, with the added bonus of being made without trees. As with our recycled TP, we don't use any inks, dyes, or scents.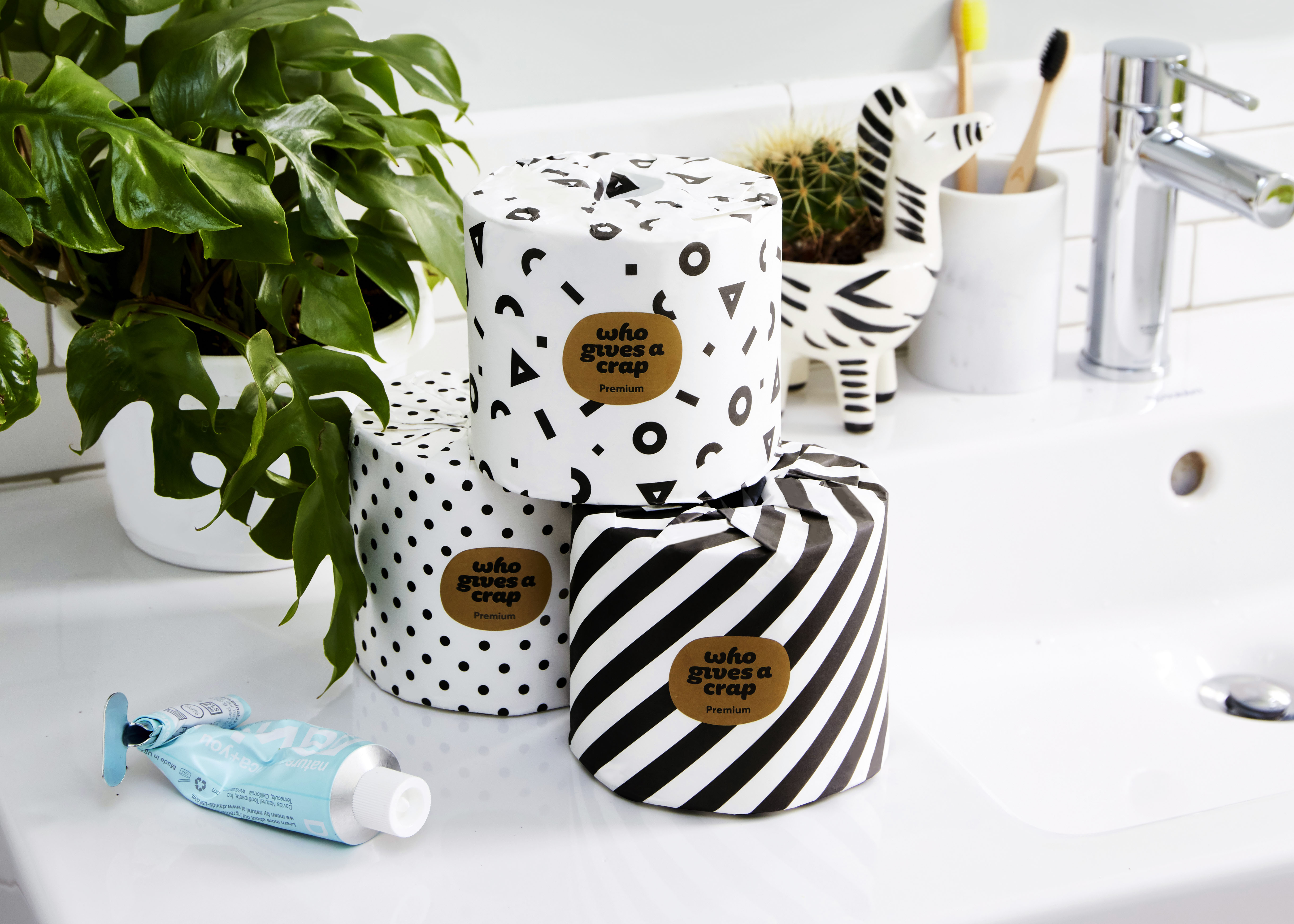 Why bamboo?
Bamboo is a great sustainable option because it's naturally fast growing and rapidly renewable. It requires no tending, irrigation or fertilisation and only needs to be harvested once a year (it grows back very quickly after harvesting because it's technically a grass).
Where does it come from?
Our bamboo is predominantly grown in remote areas of Sichuan Province in China by farmers who plant bamboo on the outskirts of their family farms to supplement their income. The processing of bamboo is all very localised – each village has their own bamboo co-op and pulp factory. Unlike industrial agriculture, no vast areas of land are cleared.
The nerdy details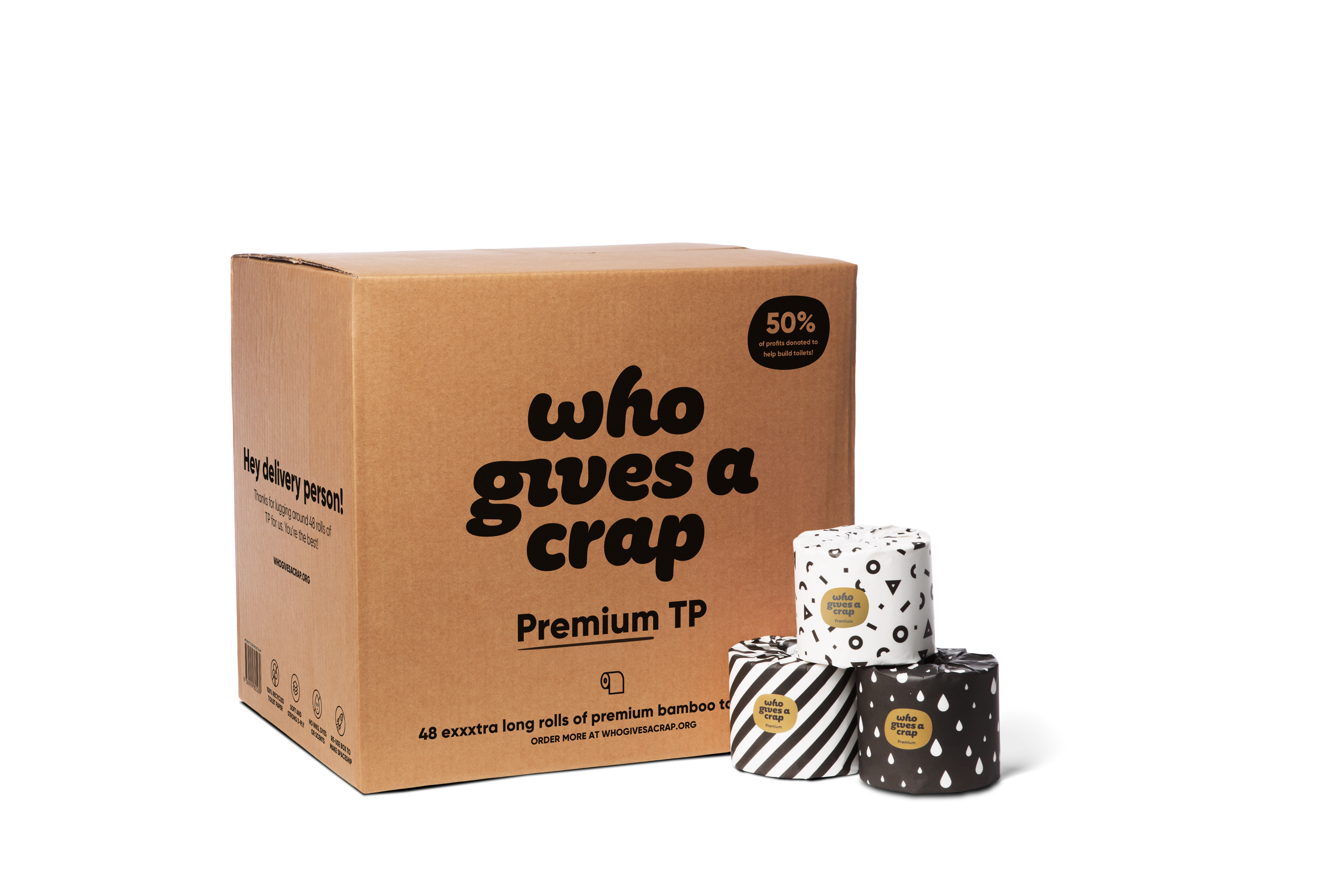 370 sheets per 3 ply roll
10cm x 10cm sized sheets
Biodegradable
Plays well with most septic tanks
Box dimensions and weight

24 rolls - 22.5cm (8.8") x 36cm (14") x 42cm (16.5"), 5kg (11 lbs)
48 rolls - 48cm (18.8") x 36cm (14.1") x 42cm (16.5"), 9.5kg (20.9 lbs)
Bamboo vs Recycled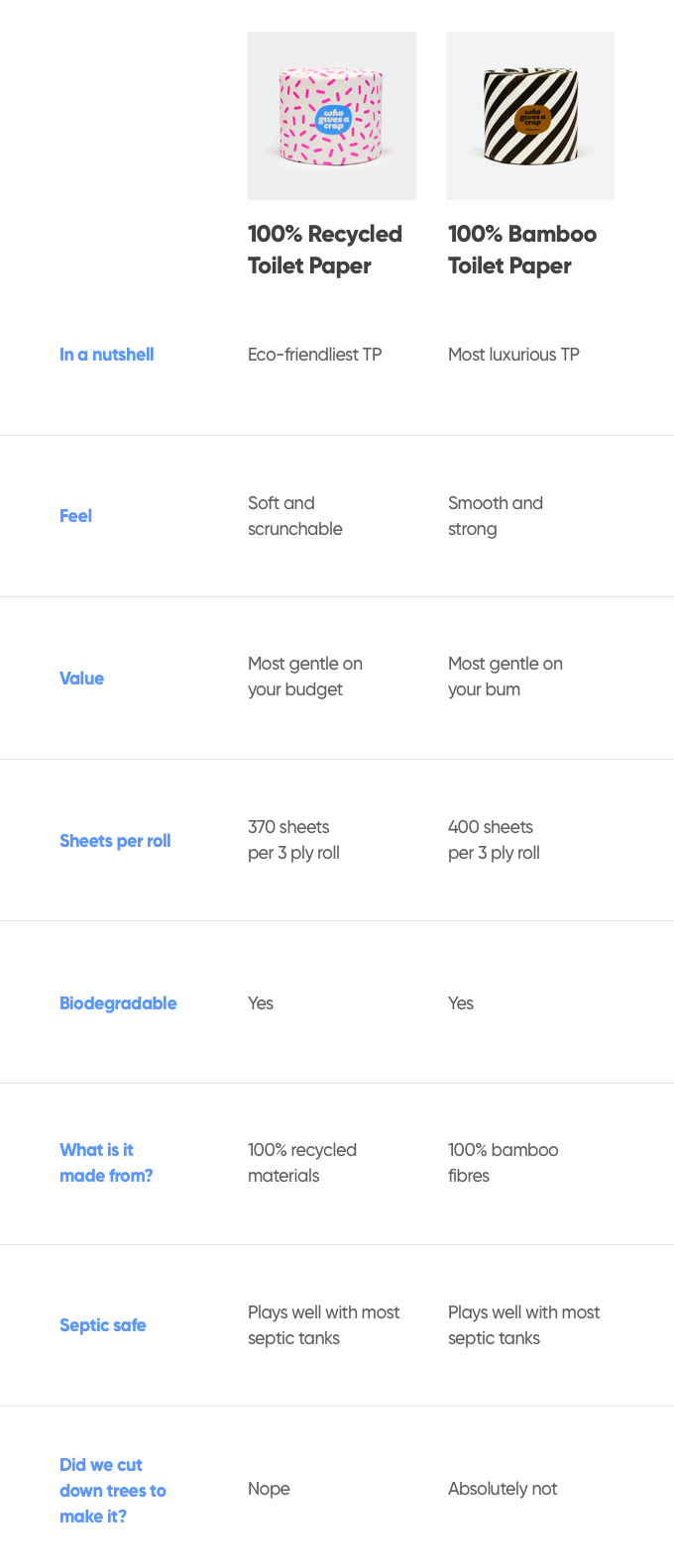 We did a lot of sourcing work and experimenting before settling on the bamboo fibres we use in our premium toilet paper. Using bamboo has helped us create a toilet paper that's as strong and soft as anything you'd find in the supermarket. Well, at least as strong as anything outside of yesterday's bread - those rolls are like rocks!