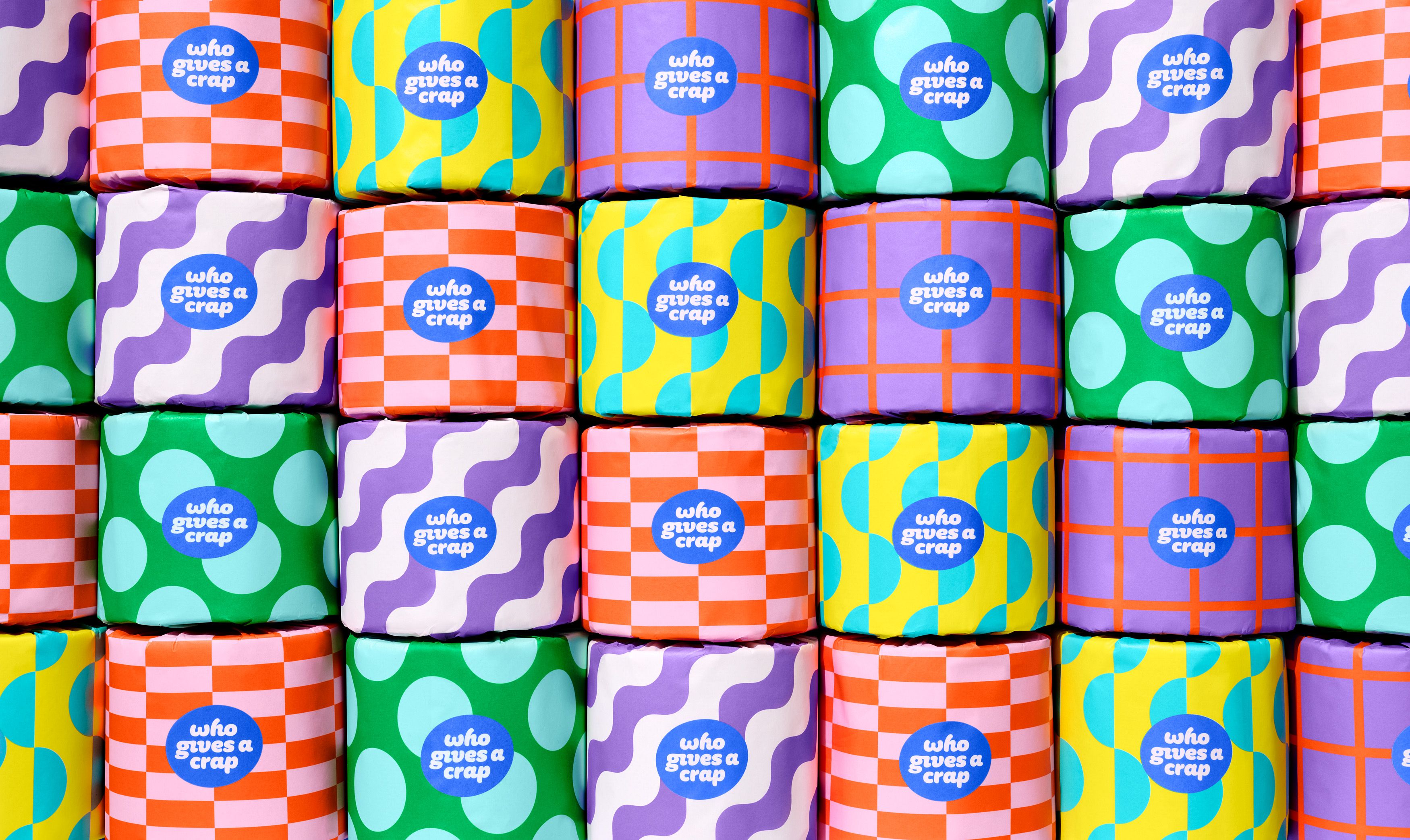 Most people get rid of toilet paper right after they use it. Which makes sense; keeping it around would be super gross. But if we all agree TP is single use, then why do so many companies use virgin trees to make it? A tree's only purpose shouldn't be wiping our bums! They have so much more to offer! ❤️
What's the TP made of?
Our recycled toilet tissue is made from 100% recycled paper. This includes post-consumer waste paper (things like textbooks, workbooks, office paper, etc) and a small percentage (around 5%) of post-industrial paper. This means offcuts from nearby paper factories which our partners buy and re-purpose to make tissue paper. By using recycled paper, we're reducing our CO₂ and particulate matter emissions, as well as saving water.
We also pulp the clean fibres at super high temperatures, ensuring the paper is biodegradable, safe in septic tanks, and as strong as it is soft. We don't test on animals, only on the finest human bottoms.
What about BPAs?
Some recycled toilet papers on the market contain BPAs because manufacturers use high-BPA papers to create their tissue fibres (thermal, fax and telex papers are particularly icky).
We, on the other hand, focus on sourcing high quality raw materials, mostly from schools that are close to our factories with a small amount coming from post industrial sources. Our papers– loose leaf, textbooks, paper off-cuts, journals– should not contain any BPAs. We conduct BPA testing on a regular basis with a third party agency to make sure our fibres are as clean as a fresh pair of socks.
It is important to note, however, that each batch is different. As such, we're unable to 100% guarantee that the product is BPA free. But we are certain that any trace amounts would be in such minuscule quantities that any risk of harm would be extremely low. All of this is to say, don't worry! It's totally safe. We did the worrying and due diligence for you.
If you still want to be totally and completely guaranteed that your toilet paper contains no BPAs, check out our Premium Bamboo Toilet Paper.
The nerdy details
48 long rolls
400 sheets per 3 ply roll
10cm x 10cm sized sheets
Biodegradable
Plays well with most septic tanks
Box dimensions and weight:
24 rolls - 22.5cm x 36cm x 42cm , 5kg
48 rolls - 48cm x 36cm x 42cm, 9.5kg
48 long rolls
385 sheets per 2 ply roll
3.94″x 3.94″ sized sheets
Biodegradable
Plays well with most septic tanks
Box dimensions and weight:
24 rolls - 12.25" x 9.75" x 19.19", 12 lbs
48 rolls - 16.13" x 14.38" x 19.19", 24 lbs
Recycled vs Bamboo