One part sponge, one part cloth, these babies are a reusable (and washable!) paper towel alternative. They're perfect for soaking up spills or wiping down appliances and countertops and are a sustainable replacement for a dish sponge AND paper towels.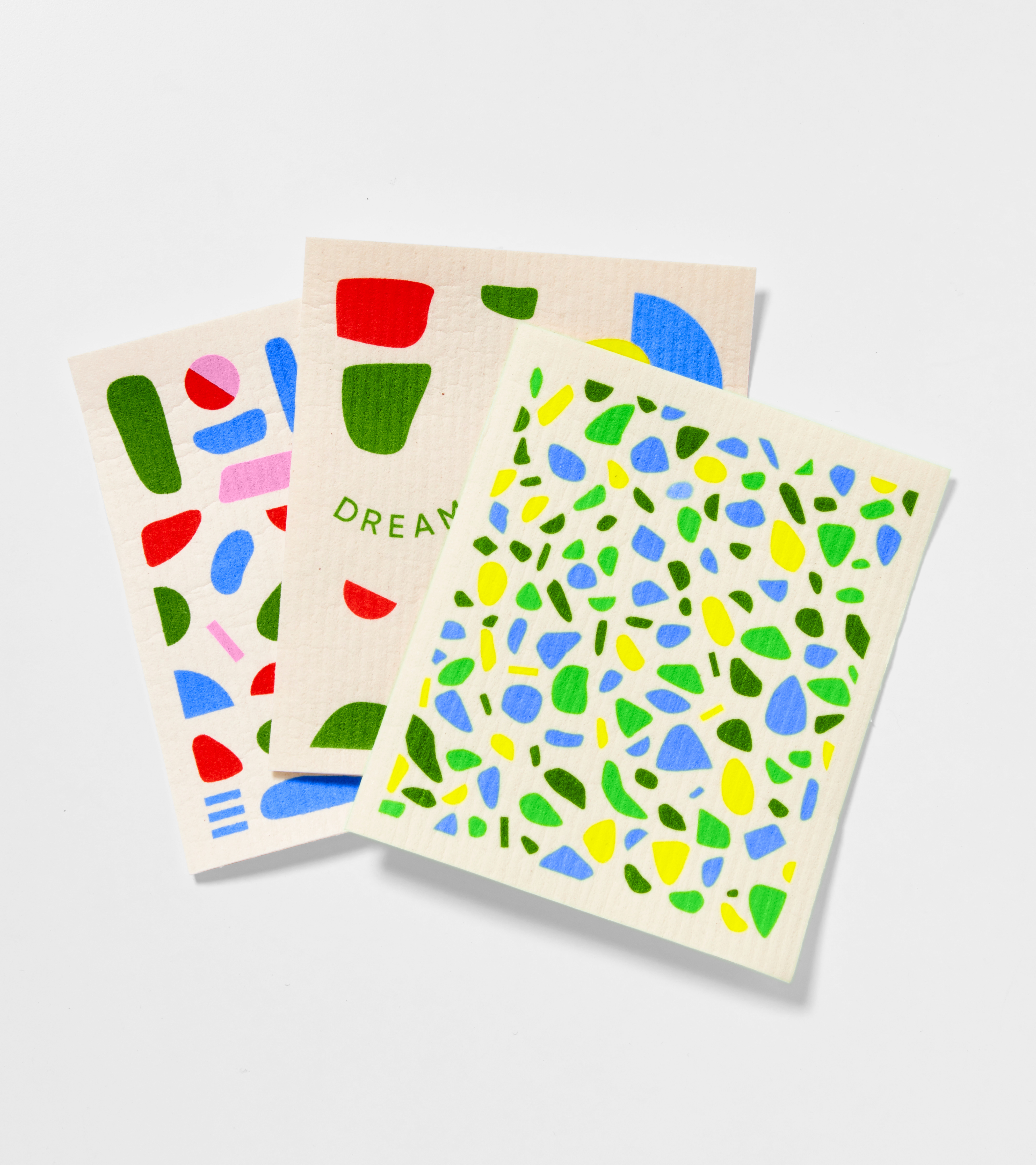 Fast facts
Absorbent and durable – a Dream Cloth can hold 13x its weight in water!
Made for reuse – Dream Cloths last for a really long time. They're good for about 9 months to 1 year (or around 50 machine washes)
Fast drying – Like, super fast! This helps keep bacteria at bay and means they'll never get that icky sponge smell
Mama Earth approved – Our Dream Cloths are 100% plant based, which means you can toss in your compost once it's kaput.
The Dream Cloth comes in packs of 3, they measure 17 x 20cm each and are made from 70% cellulose and 30% repurposed cotton. The printed inks are water-based, food grade dyes.
Did you know?
Our Dream Cloths are sustainably sourced from Germany and produced in Sweden.
How do I order Dream Cloth?
Our Dream Cloths are eagerly standing by to help wash your dishes, slurp up your spills and be Chief Crumb Picker Upper of the house.
They come in a 3 pack and will be popped in the box with your TP, tissues or paper towels. If you order them individually we will ship them out in an envelope.
Please note
Regular shipping rates apply ($8, €4 or £4) so for the best value, add Dream Cloth to your regular toilet paper order. Each envelope can hold up to 3 Dream Cloth 3 packs. If you'd like to order more than 3, your order will be shipped to you in a box.
Are you a wholesale customer or subscriber looking to get your hands on Dream Cloth? Our first production run for Dream Cloth was super small so that we could see how they fit into our product range. Once we get a sense of how they're doing, we'll be sure to make more and make sure they're available in our wholesale store and able to be added to subscriptions. We expect that'll be around February or March. Stay tuned!
How to use Dream Cloth?
To USE your Dream Cloth, just add water. They can be used to wipe, clean and soak up spills. They are great for wiping down dishes, table tops and most household surfaces.
Hot tip!
You can use any of your favourite cleaners with the Dream Cloth.
To STORE your Dream Cloth, give your drawers a break and leave out in the open - they'll dry (freaky fast) in whatever shape you leave them. When ready to use again, dunk under water and they will perk right back up.
Hot tip!
Punch a hole or use a clip to hang dry.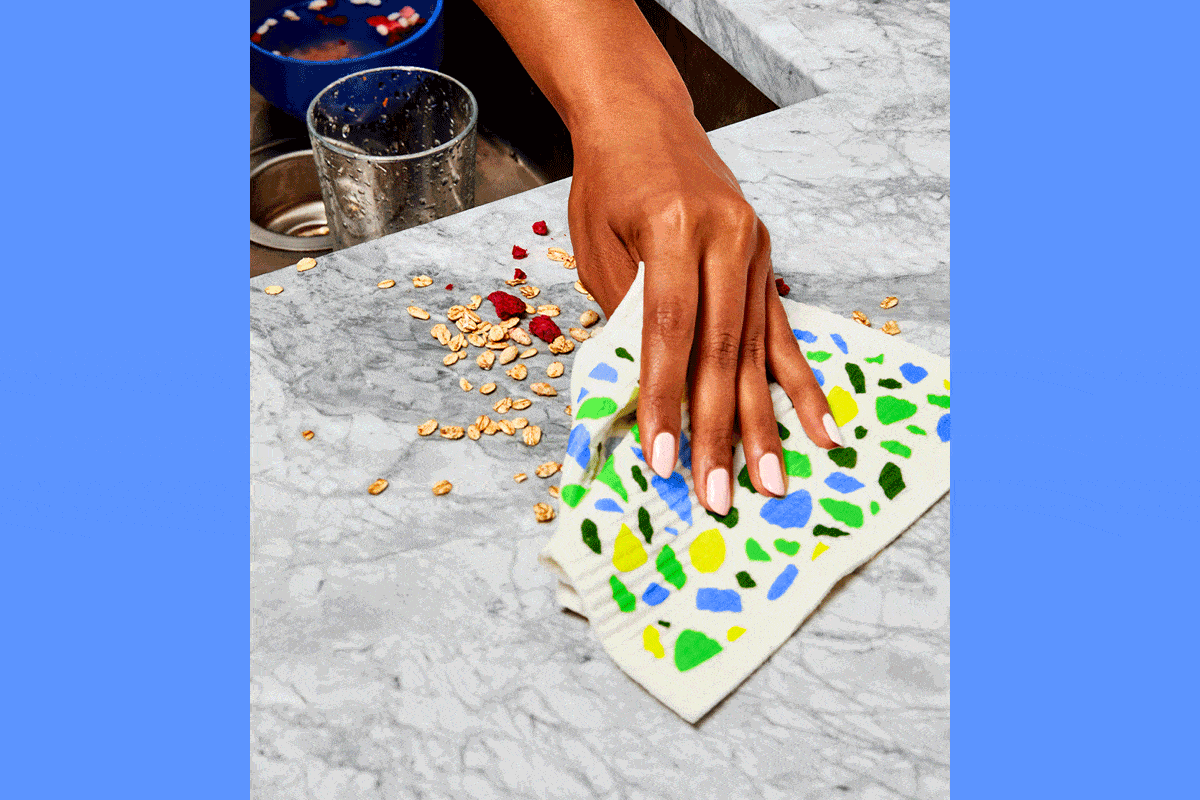 To CARE for your Dream Cloth, simply put in the washing machine or on the top rack of your dishwasher (they can be washed in the washing machine or dishwasher up to 95°C/203°F). We recommend around every 2 weeks or so. It depends on how often you use them! We like to clean ours whenever they're feeling a bit stained or icky.
To TOSS, chuck them in your compost or general waste bin as they're 100% biodegradable. But remember - the Dream Cloth is practically immortal. They can be reused over and over, so make sure to give 'em a good long life.
Hot tip!
They're not so great at drying hands or dishes, so you'll still want a soft towel handy. If you do miss that paper towel moment, we have sustainably sourced 100% bamboo paper towels.