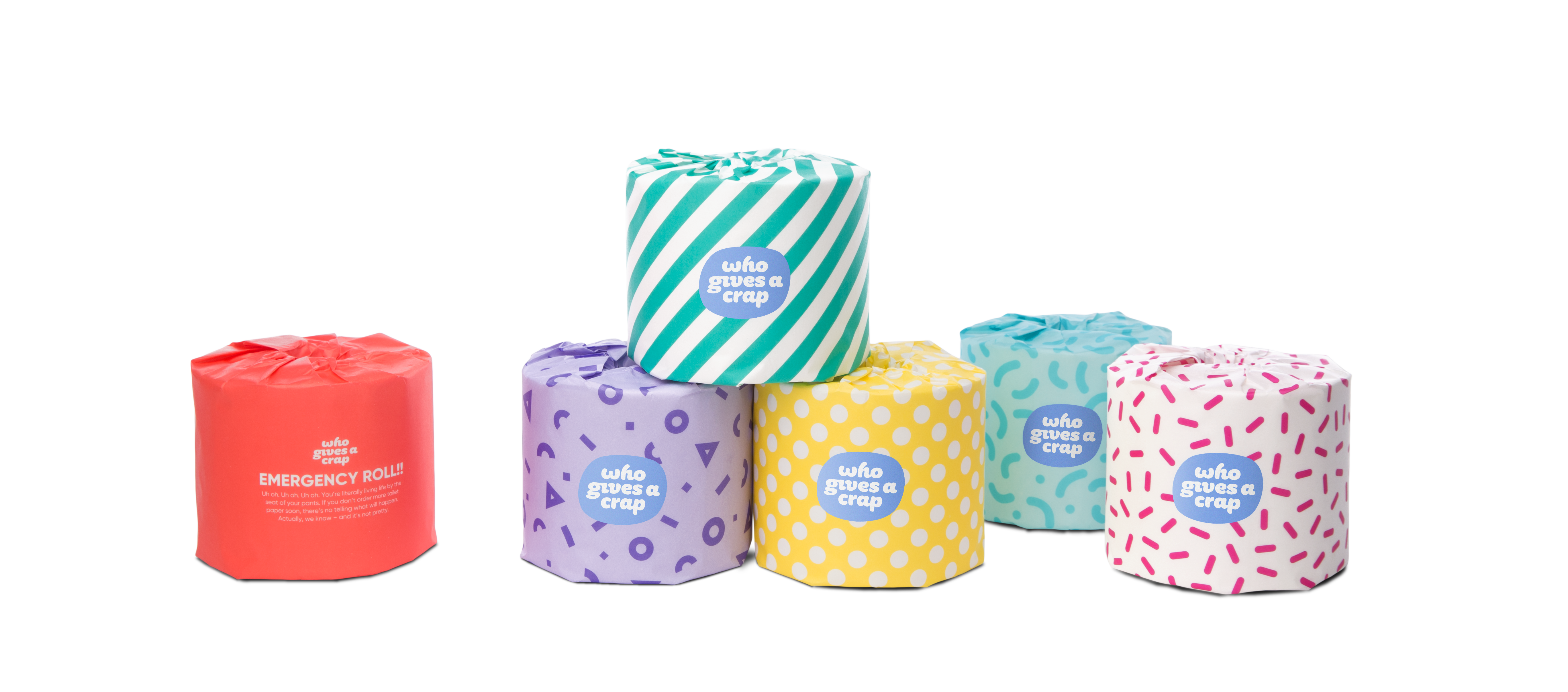 Long story short, we have to wrap our toilet paper and paper towels in something to keep them moisture-free and hygienic. 🧻
We could wrap 6 rolls together (that's the limit), but we'd need to use a much thicker paper. The net paper used (by weight) to wrap a 6 pack in heavy duty paper vs. six individual rolls in the thin tissue paper we use is effectively the same. The only other option would have been to wrap all 48 toilet paper rolls in a big outer plastic wrap, which we don't think is a worthwhile alternative.
Also, we think they look cute. They work wonders as an online product because they're eye catching and shareable. We know this because our customers are constantly sharing snaps of their deliveries on social media, and gifting rolls to friends. This is really important because the more people share what we're doing, the more we can grow and donate to our non-profit partners working in clear water and sanitation! 💰
The wrappers can be recycled, composted or repurposed.
Hot Tip!
Your imagination is the limit when it comes to repurposing the wrappers. Tiger from our creative team turned his leftover wrappers into 4 amazing DIY hats! Check out our instagram page to see even more inspiring ways to upcycle our wrappers!